Whether your interests lie in reading books, checking out new restaurants, going on art tours, playing Bridge with friends, we may have an Interest Group that meets your needs. Check out the fun activities our members are involved with – you're sure to find something that interests you. Note that new ideas are always welcome, with board approval.
For more information and to contact the coordinator of an interest group, check the branch yearbook or write to austinaauw@gmail.com.
---
ART TOUR
When:  Fourth Wednesday of every month
Contact: Diane Brewer
Art lovers and art lover wannabe's meet from September to May to explore Austin and environs from exhibits, museums, and studios to individual artists who oftentimes demonstrate the technique used in their creative process.
---
FRIDAY MORNING BOOK REVIEW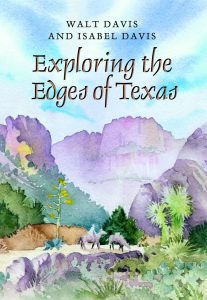 When: First Friday of every month
Time: 10:00 a.m.
Place: Hyde Park Church of Christ, 43rd and Avenue B
Contact: Beverly Locklin
Group meets October through May, with a holiday brunch in December. Books represent members interests from Anne Patchett's State of Wonder to Helen Rappaport's The Romanoff Sisters: The Lost Loves of Nicholas and Alexander.
---
OUT TO LUNCH
When: Third Tuesday of every month
Where: Time and location vary
Contact: Diane Brewer
Third Tuesday of the month September through May, but not December, you'll find AAUW members enjoying a scrumptious lunch somewhere in the Austin area. This popular group likes everything from the upscale Arboretum restaurants to Airport Blvd. (Quality Seafood).
---
PEARS
When: Days and times may vary
Contact: Milli Stecker
A couple's group that gathers September through May to enjoy Austin's many offerings from dinner and plays, lake cruises, holiday party, and Hill Country arts & crafts festivals and tours.
---
CULTURE AND CUISINE

When: Third Thursday of every month
Time: 6:30 p.m.
Location: Home of hostess, unless otherwise assigned
Contact: Barbara Houston
What a fun group! Meeting at member's homes the women plan an evening highlighting a different country each month (September through May), serve a menu representative of that country and immerse themselves in its cultural flavor.
---
BRIDGE GROUPS

Three bridge groups offer bridge lovers a chance to play weekly or monthly. Weekly Thursday mornings or Wednesday afternoons once a month.
---
CREATIVE STITCHERY
When: Third Wednesday of every month
Time: 10:00 a.m.
Contact: Fern Chester
These members enjoy sharing time and ideas together while pursuing individual projects. They meet once a month September through May with a holiday lunch in December.
---
CONTEMPORARY LITERATURE

When: First Monday of every month
Time: 7:15 p.m.
Location: Old Quarry Library
Contact: Fern Chester
Meeting the first Monday, May through December, these book lovers tackle books such as The Man Who Saved the Union about Ulysses Grant as well as a variety of other fiction and nonfiction titles.
---
SOUTHWEST BOOK GROUP

When: Second Monday of every month
Time: 10:30 a.m.
South Group Contact: Jennifer Swenson
Central Group Contact: Ann Marie Ellis
Second Mondays find these AAUW members enjoying such titles as The Light Between the Oceans, by M.L. Stedman to Marie Curie and her daughter, Shelley Emling. They meet September through July.