The Austin Branch of the American Association of University Women (AAUW) was organized by 15 women in 1923, at the Driskill Hotel, with many contributions and accomplishments made by branch members and continuing since, as recorded in our HERstory under ABOUT US.
---
Have you renewed your membership?
Send an email to AAUW-ATXmembership@aauw.net
And be sure to include your name in the email.
---
Each year the Austin Branch selects outstanding members and donates to AAUW Funds.  In 2020, we raised enough money to have 24 Named Gifts. 
---
Would you like to learn more about our Branch?
---
2021-2022 Branch Program Schedule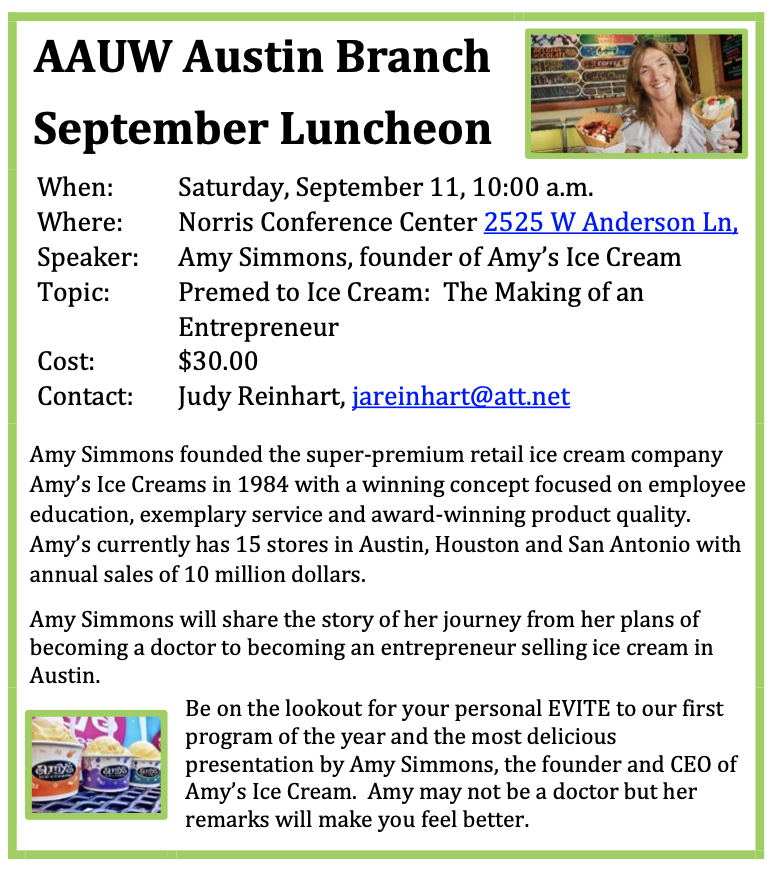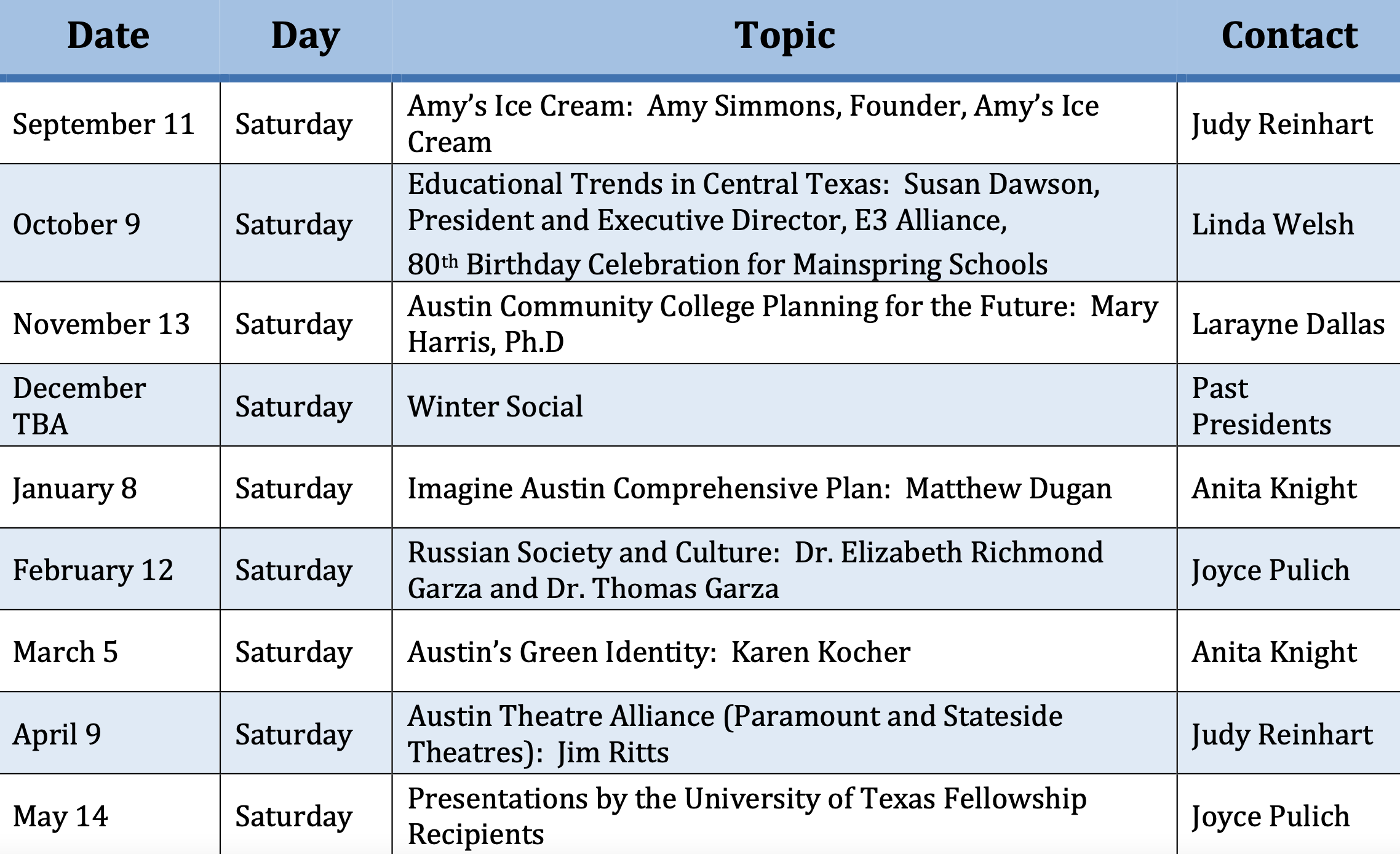 ---
The American Association of University Women has been empowering women since 1881.
AAUW-Texas includes the state organization and local branches in four districts, working for equity for women and girls in schools, on campuses, and in our communities.