The Austin Branch of the American Association of University Women (AAUW) was organized by 15 women in 1923, at the Driskill Hotel, with many contributions and accomplishments made by branch members and continuing since, as recorded in our HERstory under ABOUT US.
---
Another exciting year has begun!
---
SPECIAL EVENT 
February 23 (Friday) 10:15 A.M. Vital Voices, Raheel Raza, Austin Pulic Library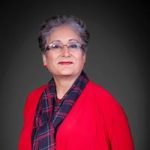 The Austin branch of AAUW invites you to an informal discussion with Raheel Raza, a Pakistani-Canadian journalist, activist and author on February 23, 2018 10:15am-12:15pm at the Austin Public Library's North Village Branch.
This event is free and open to anyone who is interested in issues related to media, diversity, gender and immigration.
---
2017-2018 EVENTS
September 09 (Saturday) 10:00 A.M.     Dr. Collette Pierce Burnette, President Huston-Tillotson University
October 11 (Wednesday) 10:00 A.M.    Journalism in the Era of Fake News, R. B. Brenner, Austin Woman's Club
November 8 (Wednesday) 9:30 A.M.   Global Security Outlook, Fred Burton of Stratfor, Faith Lutheran Church
December 3 (Sunday) 3-5:00 P.M.   Holiday Social, Texas Federated Women's Club "Mansion"
January 13 (Saturday) 10:00 A.M. Human Trafficking in Texas: Hidden Realities in Plain Sight Panelists: Andrea Sparks, Jessica Robledo, and Steven "Flyer" Phenix, Norris Center
February 17 (Saturday) 10:00 A.M.  Racial Gerrymandering in Texas 1991-2016: Still Crazy after All Those Years, Henry Flores, Norris Center
March 21 (Wednesday) 10:00 A.M. Empowered Women Empower Women, Melinda Garvey, Austin Woman's Club
April 11 (Wednesday) 10:00 A.M. Hot Science-Cool Talks, Dr. Jay Banner, Austin Woman's Club
May 12 (Saturday) 10:00 A.M. Fellowship Awards & Installation of Officers, Norris Center
---
Save the Date – AAUW Texas 48th Biennial State Conference
---